Running Clinics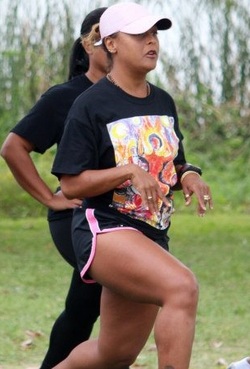 Click on the picture or link below to see M4W along with BGR Dallas! Running for a cause on Good Morning Texas!
I'm the one with the pick cap!
Based off of Hebrews 12:1...let us throw off everything that hinders and the sin that so easily entangles and let us run with perseverance the race that is marked out for us!
Note: Please check with your doctor before attempting any physical routine.
http://www.wfaa.com/good-morning-texas/Black-Girls-Run-Dallas-for-a-cause-174420351.html
---